Completed another SD kit.
Getting the hang of it now.
My brother has been building an HG kit and he said it took him around 3 hours or more.
I'm looking at 2 more SDs then going for an HG or straight to my MG on stand by.
---
If you would also like to build this kit you can get it on Amazon with the link below.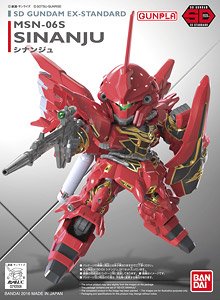 ☝️ I receive a commission from Amazon for purchases made through these links.

This comes with no additional cost and helps me with food Gundam money

Thank you
---