Recently I got laid off, It's not all that bad because I have some more free time now.
Take this time to take a break but not until the point it eats up my savings. (I think I'll be good for a couple of months, should have saved like an ant.)
Oh and my Upwork page is still alive so you can hire me from there.
Still considering to be a full-time freelancer but there are more cons than being employed but hey it is welcome.
I figured it's not for me. I can't sell myself well yet but practice will make it eventually.
For my real resume and want to contact me for work, please visit my LinkedIn.
I'm clearing my game backlog, binging anime on Netflix, updating my resume and making fictional one like this one.
There's this Food Wars!: Shokugeki no Soma I watched before until Season 2 then finished the two new seasons. It's still fun even though I finished the manga.
I was thinking of this for a while and listed in a Trello board. Some years ago.
These companies or groups that messed up the world or shady in a way.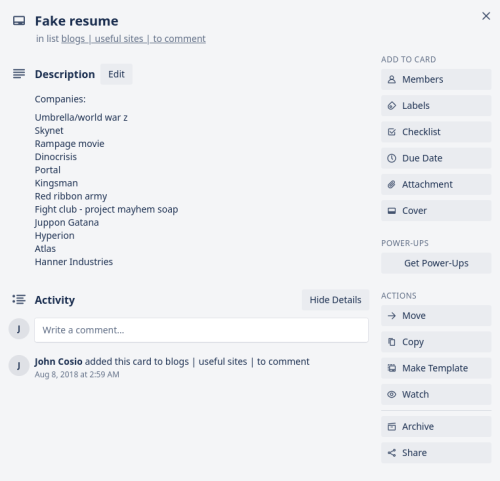 Wow… That intro was lengthy than I expected, enough of my ramblings let's get to it.
---
I wrote the companies and moved to another post.
Remember this is just a figment of my imagination.
What do you think about my portfolio? Pretty awesome right?
---
Again if you are still here. Thanks a lot!
Appreciate your time.
Hope you enjoyed this mishmash as well as I enjoyed writing it.
---
If you would also like to read the manga I mentioned: Food Wars!: Shokugeki no Soma. It is already complete so no need to wait for chapters anymore. You can get the first volume from Amazon with the link below.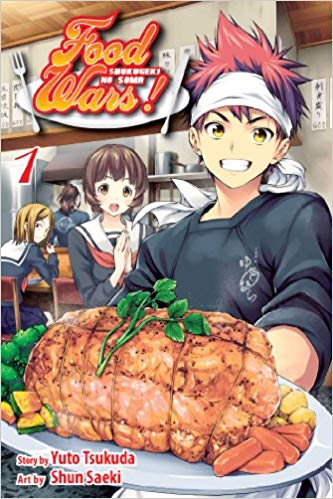 ☝️ I receive a commission from Amazon for purchases made through these links.

This comes with no additional cost and helps me with food Gundam money

Thank you
Clap Trap art by GaryckArntzen
---